I have been working in the field of OD and culture change as an external consultant for almost 20 years. In that time, I have supported a number of well-known organisations through significant change, including the UK's Royal Air Force, Orange (as once was), Police Service Northern Ireland, Crossrail, BAE Systems, Johnson Service Group, South East Water, Edmund Nuttall, Affinity Sutton and many others. While the reasons for change varied widely amongst these organisations, from downsizing, to maximising an acquisition strategy, relocation, improving market performance, to achieving a successful merger, there were common themes amongst all of them:
1. Anxiety about change, felt right the way from top to toe of each organisation – what will the change mean for me, will it help us achieve our objectives, can I do it?
2. How can I make the change – as a manager, how can I get my people to do things differently?
3. Will change stick or will it just be 'flavour of the month' – since we're always talking about change and making changes, how long do I have to bed down changes before the next round of changes come along?
For more than a decade, my approach had been largely focused on the visioning and diagnostic phases of culture change, that is helping organisations to picture their 'desired future culture' (how we would like to do things around here) and then creating a research/measurement approach that would help them establish the gaps between their current state and desired future state along with an action plan to help the organisation 'plug the gaps'. This would be followed by monitoring and re-assessment of culture each year or so.
This approach brought a number of benefits, including providing clarity on the organisation's 'picture of success', an understanding of the enablers and blockers of that success and clear actions to take forward the culture of the organisation. But the mechanistic aspect of this approach didn't address directly the social and emotional aspects of employee involvement and engagement that we had seen time and again as fundamental to achieving lasting change.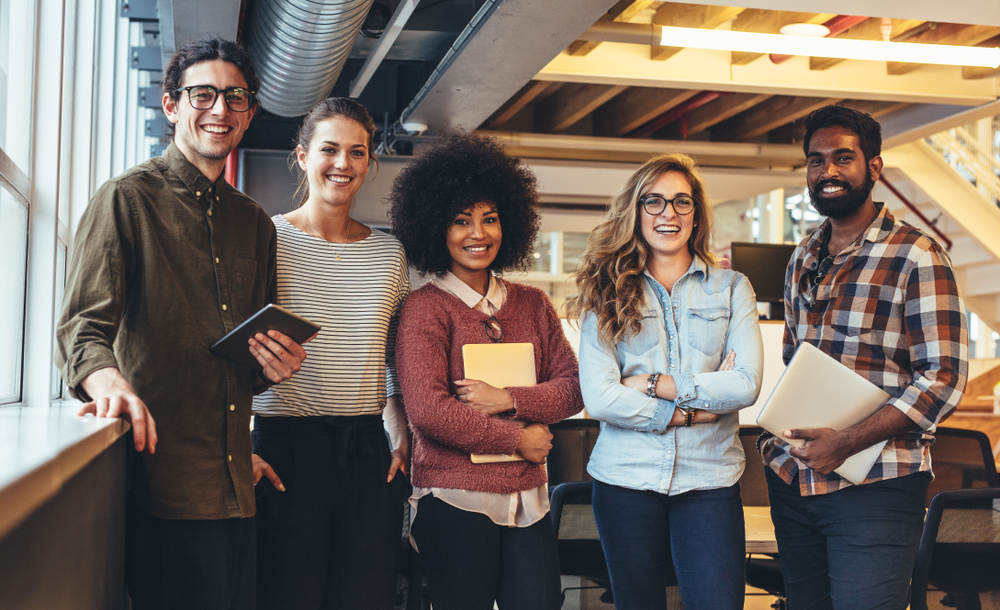 Around 8 years ago, I started to apply some of the principles of positive psychology in my work around change – methodologies such as appreciative inquiry (understanding what has worked for an organisation and how to keep this relevant in the future), principles such as solution-focused mindset (seeking solutions rather than fixating on problems in the workplace) and strengths (understanding better what motivates and energises individuals and teams and using these strengths to drive a sense of confidence and empowerment). I soon found that these approaches provided a missing piece of the puzzle as regards creating a sense of involvement and self-belief amongst those affected by change. While it remained important to be mindful of potential problems and risks, I found that a focus on the positive made a big difference to creating sustainable shift in mindset and behaviour.
At around the same time, I set out on a new business venture to provide a method for assessing individual, team and organisational strengths and with a business partner who brought a wealth of experience and expertise in this space, we developed the Strengthscope® system to do just that. Since that time, we have developed our Strengthscope® as a platform to assess individual and team strengths, gain feedback from stakeholders, measure leadership strengths, and assess shift in engagement during change. And we have found that one of the most profound and important applications of the assessment system is in changing the nature of conversations – conversations about the organisation, conversations about individuals themselves and their colleagues, as well as conversations about change.
On this final point, we have found that the strengths approach, coupled with other methods, helps people to more quickly shift their thinking from problem to solution, from can't do to can do, from helplessness to empowerment. So it changes conversations and we have found it has the power to change cultures. In recent years, we have used the approach in a variety of organisations – in the tech sector, pharmaceutical, retail, public sector and financial services, we have seen evidence of change at an organisational level being supercharged by strengths-focused conversations at individual and team levels.
For more on this, please see www.strengthscope.com
I am also very pleased to have been invited to contribute to a chapter in Gower's recent Field Guide for Organisation Development. With a colleague, Grahame Smith, I wrote the chapter on Culture and OD, available now for pre-order on Amazon. The chapter breakdown for the book can be viewed here: http://www.gowertraining.co.uk/pdf/SamplePages/A-Field-Guide-for-Organisation-Development-Cont.pdf
Paul Brewerton, Managing Director, Strengthscope