A Podversation with Rebecca Christianson
Today's podversation is with Rebecca Christianson, someone I've known, worked with for a number of years when she was based in the UK and who I've stayed in touch with now she's back in Australia.
We will be speaking about the experience of being a Millennial senior leader and Executive – both the opportunities and the challenges. This podversation is focused on those Millennial leaders themselves, but will be interesting for P&C professionals and other interested senior leaders wanting to better understand their peers.
We talk about some of the challenges of being a Millennial leader, such as:
How to deal with being talked down to, bullied and generally undermined
How to be the bigger person when experiencing ageism and sexism, usually based on jealousy and resentment
Being able to ask for support without the fear of people seeing it as weakness
The shift in interpersonal dynamics when one is promoted within a team and is now managing their peers
And the opportunities and benefits of being a Millennial leader:
The broad range of experiences one can have at a young age
The empathy one can develop with others who are in the minority within an organisation
From a personal point of view, the mentoring and allyship of certain people who have pushed Rebecca forward to achieve her goals
And round it all off with some key advice that will help any Millennial leader.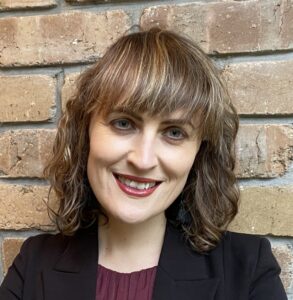 Rebecca's contact details as follows if you're keen to follow her or find out more.
https://www.linkedin.com/in/rebecca-christianson/
https://www.thrivingpeopleconsulting.com/
rebecca@thrivingpeopleconsulting.com
The Strengths Guy podcast is on Apple podcasts, Spotify, Google podcasts, Stitcher, ACast, TuneIn,  Breaker and Soundcloud. If you enjoy it, please support us by subscribing and sharing on your favorite platform.