Today's podversation is with Derek Appau, the founder of Limitless Personal Excellence. Derek specialises in accelerating career progression, job satisfaction, leadership development and creating inclusive cultures.
Derek also has his own podcast channel – Passions N' Professions – (available on Apple Podcasts here) about people who have taken what they loved and turned them into what they do as a profession.
Some of the things we discuss are:
The strengths approach and the use of psychometrics in the context of creating more inclusive, equitable and diverse workplaces and cultures.
How we can use strengths and psychometrics to level the playing field for individuals from an ethnic minority background.
How strengths and Strengthscope can change the narrative around inclusion
Along with some personal stories from myself and Derek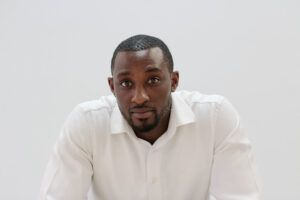 Thanks to Derek for taking the time to appear on this weeks podcast. I highly recommend checking out Derek's Passions N' Professions podcast and you can find the Limitless Personal Excellence website here.
If you like these podversations, it would be great if you subscribe and leave a review. I really do enjoy getting the feedback (good and bad). Find it on Apple podcasts, Spotify, Google podcasts, Stitcher, ACast, TuneIn,  Breaker and Soundcloud.