The reality of mental health in the workplace
Between 2018-19, work-related stress increased by 40% and mental health conditions increased by 60%. There are many factors to why this occurred. And I am sure after the pandemic, these figures have increased even more!
The question is, what can companies do about it?  First off, we must understand that the main factor in feeling well is to connect with other humans. But now with hybrid and remote working being the norm, we have far fewer human connections.
What we can do is manage our energy by taking walks, eating well, and exercising. And yes, we can do other things to encourage wellbeing in the workplace.
Experiencing Pilates for corporate employees
At Strengthscope, we took wellbeing a step further. We asked Amy Walker, Pilates instructor, to give our team a Pilates class to help manage stress and wellbeing.
First off, what is Pilates? It is a low-impact exercise that creates muscle balance and helps align neuromuscular patterns. We found this article that describes Pilates very nicely.
Now that you understand Pilates. We found it perfect for our team. The class took place before the start of our day, outside on the terrace. Fresh air and located on the 4th floor of our building, so we had an amazing view.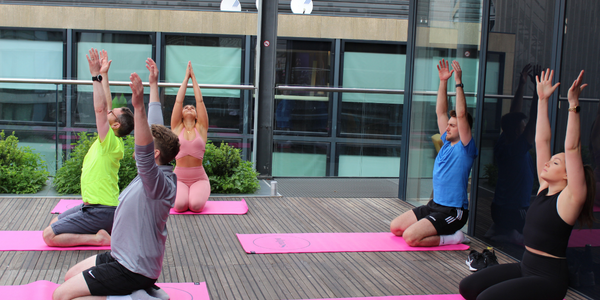 A handful of our employees attended our early morning class and experienced something new and energising.
"It was a great start to my day and felt refreshed," Callum, Business Development Manager

"It was an energising experience. It left me feeling relaxed and centered and ready for the day," Claire, Head of Programmes & Project Management
Megan, Strengthscope's Senior Customer Success Manager was the person who suggested Pilates. Thank you, Megan!
Megan said, "I really loved the energy Amy brought to the class, she is a natural instructor! It was really interesting to see how Amy uses her strengths in her teaching style and I really saw her leading strength come out as she made sure we were motivated throughout the session. The class was a perfect start to the workday and is something I would recommend to anyone"
Overall, it was a success! We went back to the office and had a productive day. The team's work engagement was high all day after the class with Amy.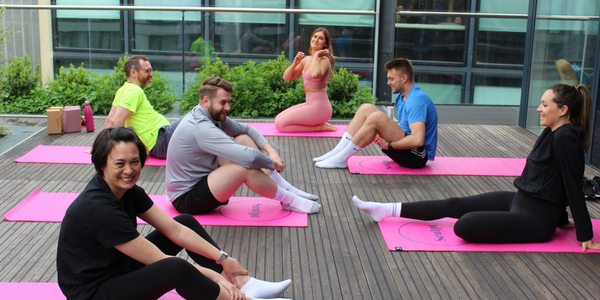 What do strengths have to do with it?
At Strengthscope, we love our strengths. We are always focused on how we can use and develop them further. So, we invited Amy to take her Strengthscope assessment. Afterward, Amy met with one of our trainers for a debrief on her Strengthscope® report.
To capture her experience with her strengths, we asked Amy to do a short video. In this video, Amy shares her experience with strengths and how she sees herself using her strengths in her business.
Can also watch Amy strengths video on vimeo
We asked Amy about her experience working with Strengthscope.
"I had a brilliant experience taking part in the Strengths assessment at Strengthscope. The assessment itself was easy to take part in and I definitely felt that the strengths which were identified were a true reflection of what motivates me and gives me energy in my work life. Everyone I met was so friendly and really had a passion for their work which made the experience really relaxing to be a part of.

There was so much energy during the class, I really felt that everyone was engaged with the movement which was amazing considering there were a fair few first-timers in the room. Afterward, the team was really energised to start their busy days, which is great as it means I succeeded in providing class content that was exactly in line with the goals of the business."
The measurement of success for our Pilates class was to focus on our wellbeing and productivity levels.
Pilates exercise is one way of causing a state of increased energy.
Why is this?
Blood flows to the brain, improving cognitive functioning
Increases healthy immunity because of improved circulation
Stress decreases due to focused breathing which can down-regulate the nervous system
Pilates increases energy by focusing on the breath and low-impact nature increases oxygen flow to boost energy.
Helps improve posture as Pilates's is focusing on alignment through its various posture exercises and movement.
It's no wonder our team felt amazing after the class.
What's in a wellbeing program?
Have you ever thought to use your psychometric strengths for wellbeing? Is it possible to implement strengths into a wellbeing program?
Our Head of People at Strengthscope, Migle Sataite, shares how she implements strengths into our wellbeing program.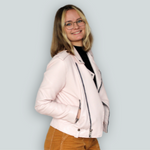 "When it comes to creating wellbeing initiatives for our employees, diversity is a key consideration. Each employee actively uses their strengths to help manage and recharge their energy levels.

Being aware of people's strengths, those who are highly energised by relational strengths are more likely to find opportunities for connection important. Whereas individual assistance will be more impactful for others.

We tend to recognise and celebrate uniqueness. All in all, variety is the answer."
How are strengths integrated into a company culture?
We have asked our Head of Training & Integration, Scott Christie, to share his methods the team uses to integrate strengths for corporate customers.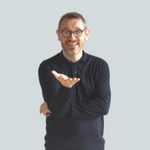 Every customer and their employees, take our core Strengthscope® assessment and get their strengths profile. Learning about their personal profile is essential when integrating strengths into an organisation.

My team looks at the balance of where they are leaning into areas that provide them with energy (strengths) and where they are perhaps doing tasks that drain them and don't align.

We found that managing energy levels is key to remaining productive, motivated, and focused. So, how can they use their strengths to sustainable levels more of the time?"

We use an exercise called Energy Lifeline. It's a reflective exercise that can help map where someone has felt energised in various aspects of their life over time. This can help understand some levels of stress and burnout. This exercise helps our customers find the right balance.
Here is one of our popular podcast that maps out the Energy Lifeline.
Strengths are ingrained as part of the culture here at Strengthscope. Yes, we love our strengths. And if you visit us, you will find our teams are learning, developing and using their strengths consciously, on a daily basis.
Inclusivity for employees
In corporate jobs or many other jobs in today's world of work, we sit in front of the computer all day. This has a major effect on us, causes stress and decreases our health in different ways. Hence, Pilates was something we took on to help our employees.
No matter the health level, all can participate in a gentle Pilates session. Stay inclusive and your whole team will be more productive.
It's an energy thing!
To book a Pilates session for your company, please visit Amy's website www.sculpt-pilates.co.uk